Lite Maker is a compressed mobile, which, after mounting, has space and tools for the development of any project that involves woodworking, electronics, mechanics, art, programming, sewing and even 3D printing. The mobile is portable, quick to assemble and dismantle and requires only one outlet for its complete operation. So, in a matter of minutes, a room, library, museum, exhibit or any other space turns into a laboratory maker.
The aim of the project is to enable public or private schools to insert Culture Maker (or "do-it-yourself" culture) in their pedagogical plan, in a practical and economical way. As a consequence, provide interdisciplinary learning and develop skills guided by the individual goals of each student.
Following the assumptions of creative learning (Resnick) and the development of technological fluency (Blikstein), the project takes to the school the culture maker related to developing students' leading role in managing their learning and developing projects of personal interest.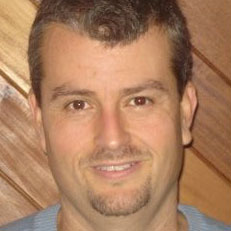 André Raabe
Coordenador do LITE
Função
Orientar o pessoal, evitar a bagunça, dar ideias e orientar os projetos individuais. Dar colo e palmadas quando necessário.