PROJECTS
Acompanhe abaixo os projetos desenvolvidos no LITE
Go to Scratch for Educator
Scratch for Educator
It is an introduction workshop to Scratch for Educator, in this project are gathered several support materials compiled in conjunction with the Creative Learning Network, to assist enthusiasts in Creative Learning.
Go to RoPE
RoPE
Programmable Educational Robots is a project that promotes the construction and availability of programming toys for Early Childhood schools. Toys are developed and enhanced based on the experiences of teachers and children.
Go to Portugol Studio
Portugol Studio
Portugol Studio is an Integrated Development Environment with emphasis on learning how to program. It is meant for programming beginners who speak portuguese. It retains a simple syntax, multiple examples and materials for learning support. It also makes the creation of games and tons of other applications possible!
Go to There's idea In The Network
There's idea In The Network
There's an Idea in the Network is a creativity fair that proposes the students a touch with creative learning by pratice projects that involves the use of Technology. The event proposes a vision thar the technology and the creativity are side by side.
Go to Laboratório Maker
Laboratório Maker
LITE is a maker environment. It focuses on supporting and stimulating the maker culture by taking its elements to the other projects and their members.
Go to Lite Maker
Lite Maker
This project takes the Maker culture to the classroom! Carrying the "Do It Yourself" behavior, LITE Maker is a low production cost portable unit that bares little complexity to it´s assembly. It is meant to break down barriers between labs and schools and attend children and teenagers of multiple ages.
Go to Lite Is Cool
Lite Is Cool
The project aims to teach concepts about robotics and programming to High School students from a local High School in Itajaí, Nereu Ramos in a fun and different way! We do so by encouraging the search for knowledge in the areas of Engineering and Computing.
Go to AST Prog
AST Prog
This environment assists students on developing their programming abilities based on Portugol Studio. It is based on a series of tournaments where the students compete against each other aiming to get a better qualification in both the tournaments and the overall rankings.
Go to Zorelha
Zorelha
Zorelha is a playful environment that assists kids between 4 and 6 years old in developing their musical perception. It was built as a learning object by presenting musics from the kids everyday lives in an interactive way. It does so by letting the kid choose both a musician and an instrument to create new ways of exploring the sonority
Go to BIP IDE
BIP IDE
BIP IDE is an Integrated Development Environment that allows one to relate concepts of programming logic with the BIP IDE processor's hardware. This Environment makes possible both the creation and simulation of algorithms in the organization of the BIP processors.
Lite
Technologies applied for education's development
The Laboratory of Technological Innovation in Education (LITE) is a space that integrates research, the development of technological products and processes geared to educational activities. It includes undergraduate, master's and doctoral research carried out within the scope of the Univali Education Computer Group. It also promotes activities to extend this research to society, especially to the school public.

LITE seeks to incorporate the work style of the maker movement, offering opportunities for its members to develop their creative potential combined with the improvement of scientific knowledge. Among the main lines of action of the Laboratory is the production of technology that stimulates the development of Computational Thinking.
Our Team
Conheça nossos integrantes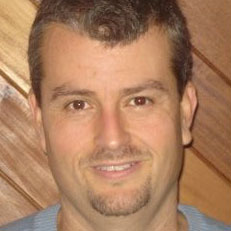 Dr. André Raabe
Coordenador do LITE
Orientar o pessoal, evitar a bagunça, dar ideias e orientar os projetos individuais. Dar colo e palmadas quando necessário.
MSc. André Santana
Vice-Coordenador do LITE
Professor, pesquisador e apaixonado por tecnologia e educação! MyPage: andrelms.github.io
MSc. Elieser de Jesus
Professor
Colaborador randômico com frequência oscilante.
MSc. Gabriel Schade
Professor
Professor, escritor e programador apaixonado. Tentando tornar a tecnologia acessível para que as pessoas alcancem mais! Github: /gabrielschade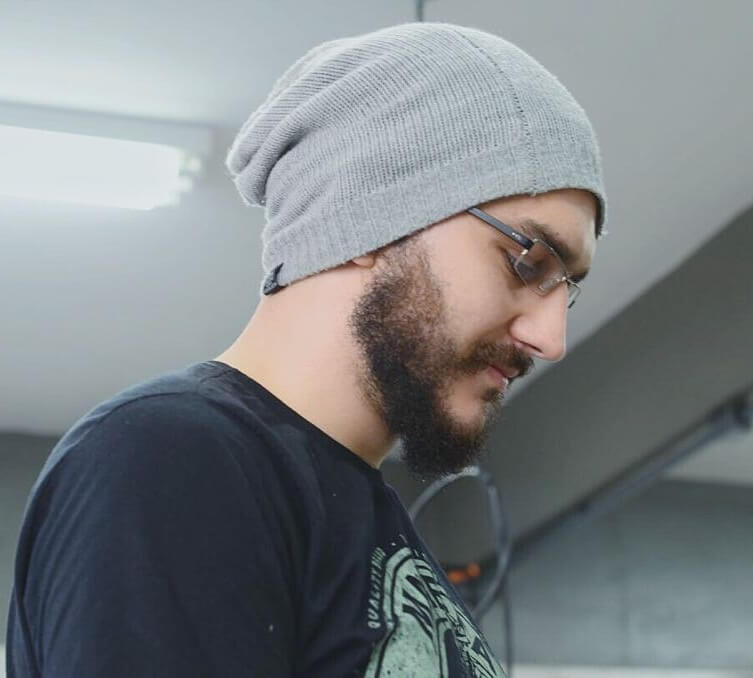 Raphael da Silva
Professor
Faço parte da equipe de desenvolvimento do RoPE nas áreas de modelagem e eletrônica.

Formação: Engenharia Mecânica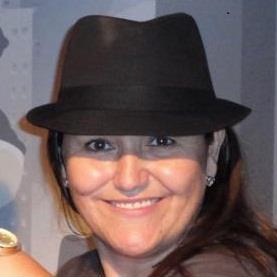 MSc Marli Fátima V. Vieira
Doutoranda do PPGE
Doutoranda em Educação – Pensamento Computacional X Construcionismo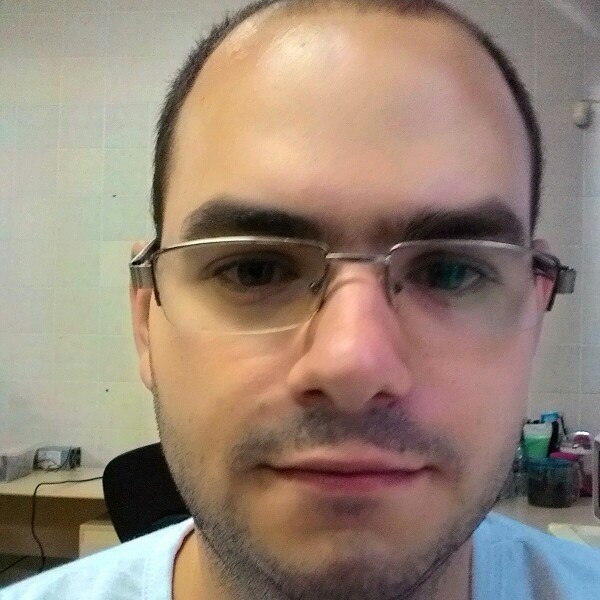 Luiz Fernando Noschang
Funcionário da PROPEC e voluntário
Coordeno a equipe de desenvolvimento do Portugol Studio. Ajudo a equipe a organizar e desenvolver as atividades do projeto. Também sou responsável pela administração e manutenção do servidor do LITE.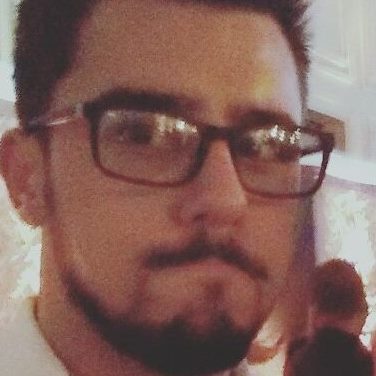 Alisson Steffens Henrique
Bolsista
Trabalho com o desenvolvimento do Portugol, semeando a discórdia, gerando bugs e erros nas classes importantes do sistema, que fazem com que o Luiz fique cada vez mais careca.

Curso: Ciência da Computação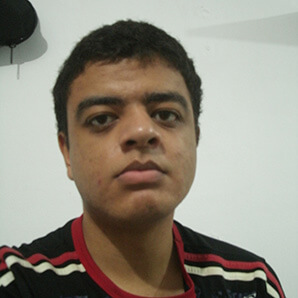 Trabalha no desenvolvimento do Portugol Studio e na criação de exemplos para ele.

Curso: Ciência da Computação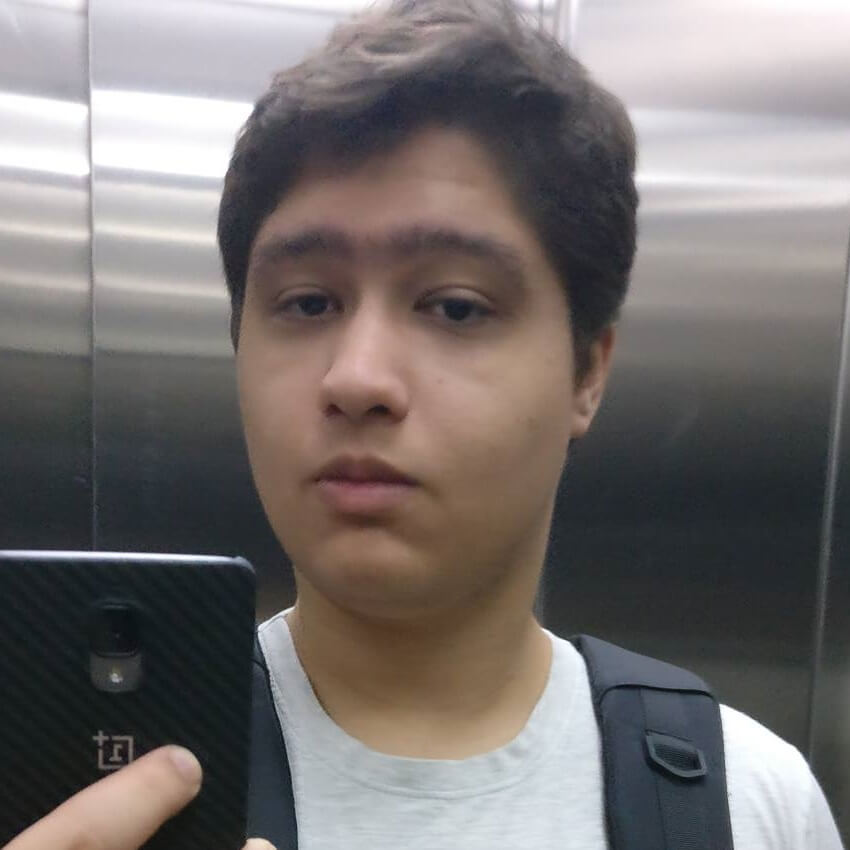 Atuo no desenvolvimento do Portugol Studio, inserindo bugs, ajudando a corrigi-los e adicionando novas funcionalidades. Já resolvi um cubo mágico em menos de trinta segundos.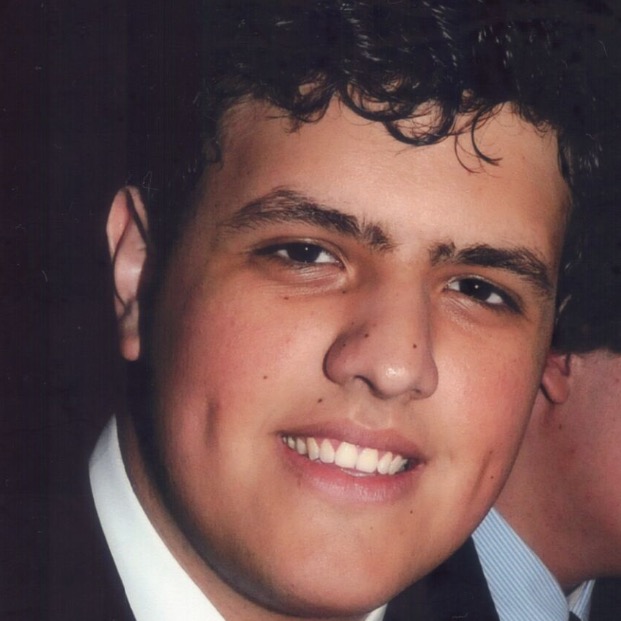 Paulo Eduardo Martins
Bolsista
Cuida dos alunos que pedem ajuda, não gosta de aranhas e abelhas.

Curso: Ciência da Computação
Faço mestrado em Computação Aplicada com foco no Pensamento Computacional.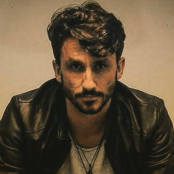 Rodrigo Ramos Martins
Bolsista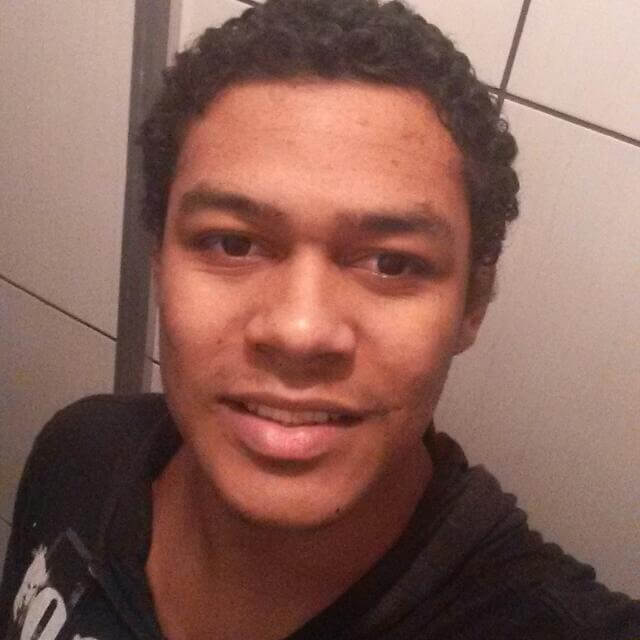 Ivan Dias de Jesus Filho
Bolsista
Sou o programador básico do laboratório, mas também gosto de ajudar de outras formas nos projetos.

Curso: Ciência da Computação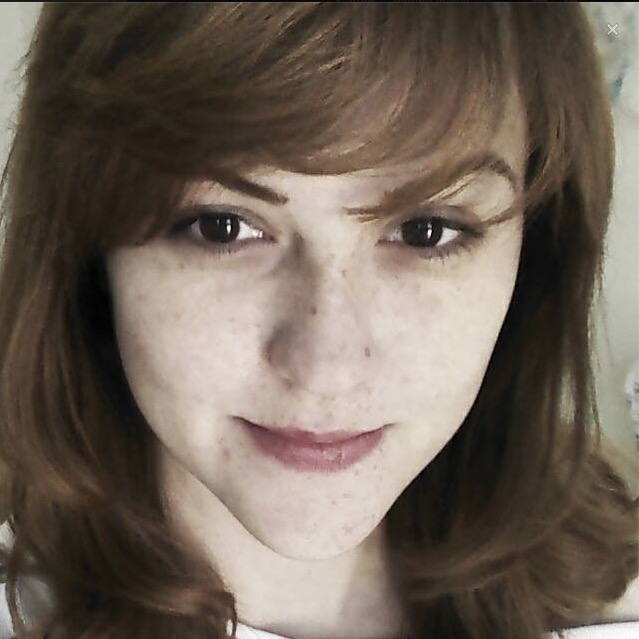 Julia Peron Metzger
Bolsista
Pesquisadora nos projetos Lite is Cool e Laboratório Maker. Procuro encontrar maneiras diferentes e criativas de ensinar a tecnologia para estudantes do ensino médio. Também sou dona do canal "Laboratório da Júlia", se inscreve lá!
Curso: Engenharia da Computação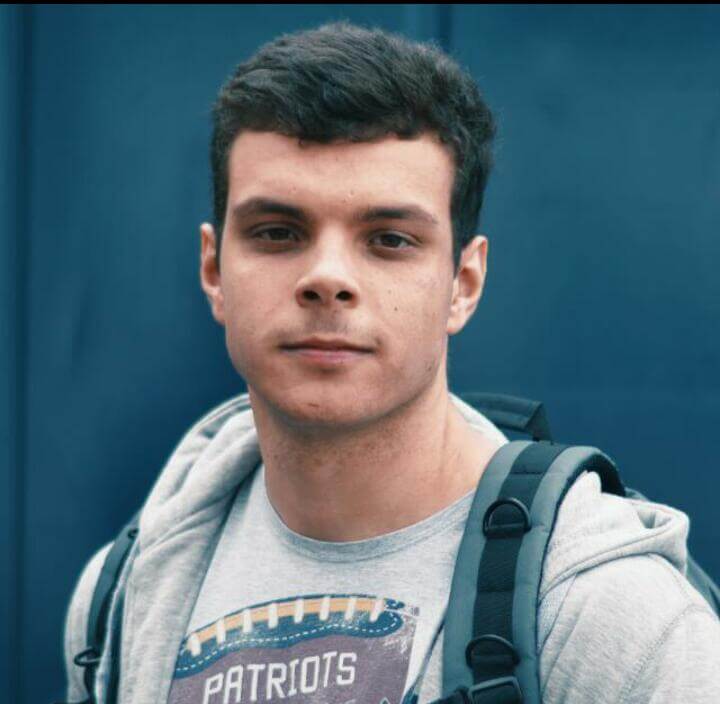 Eduardo Borges Gomes
Bolsista
Dentro do LITE, participo do Lite is Cool e do Laboratório Maker. Nos tempos livres gosto de criar coisas novas.

Siga meu instagram: @edu_borg

Curso: Engenharia da Computação.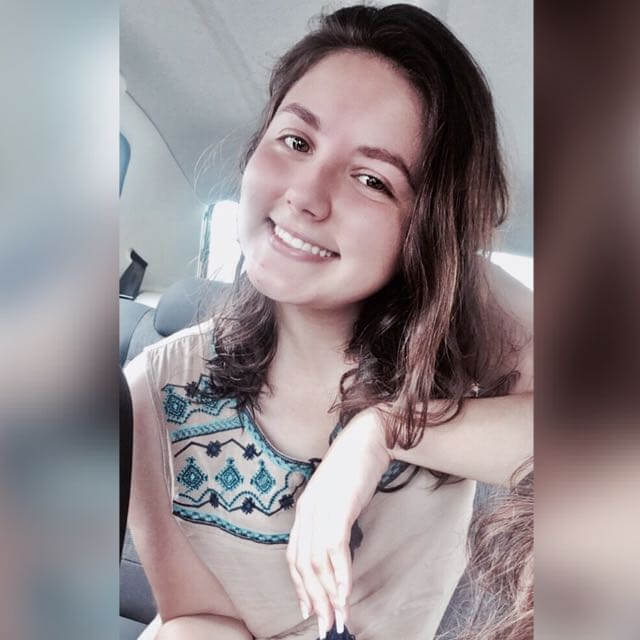 Atuo na área de planejamento e atividades do TEM IDEIA NA REDE e indiretamente em outros projetos no desenvolvimento de ideias.

Curso: Engenharia Mecânica.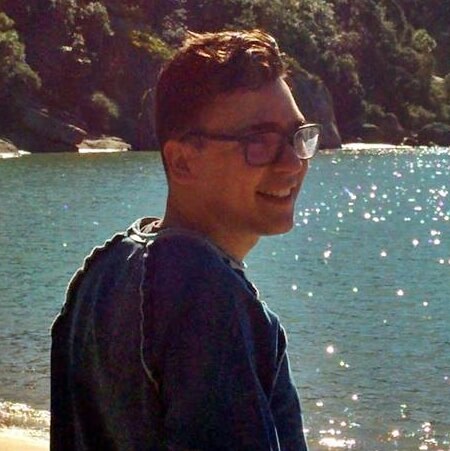 Felipe Teixeira de Souza
Bolsista
Sou Felipe Teixeira de Souza (Ou Teixeirinha) , acadêmico de Engenharia Mecânica. No lite sou conhecido como o parteiro de RoPE's , já que monto esses pequeninos robozinhos.

Curso: Engenharia Mecânica
Luis Felipe Maciel Santana
Bolsista
Auxilio em cada projeto na área gráfica e visual. Estou inserido na área de comunicação e pesquisas na implantação de projetos de espaços maker em escolas. Gosto de praticar esportes, jogar e desenhar.

Curso: Arquitetura e Urbanismo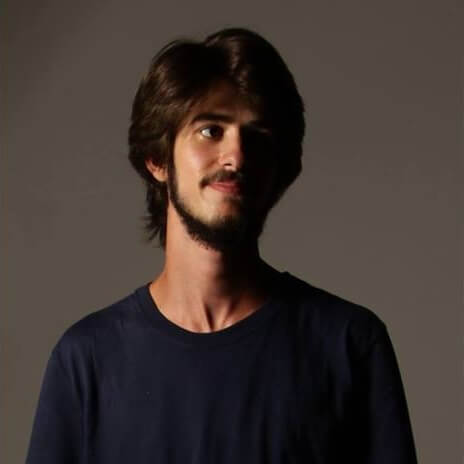 Guilherme Venancio
Bolsista
Cuido da assessoria de imprensa e da produção de conteúdos. Minhas paixões são artes visuais, música e produção audiovisual. Quando estou concentrado perco cem porcento da noção do que ocorre ao meu redor.

Curso: Jornalismo
News
Acompanhe aqui as novidades do Lite.
Siga-nos também no Facebook clicando aqui.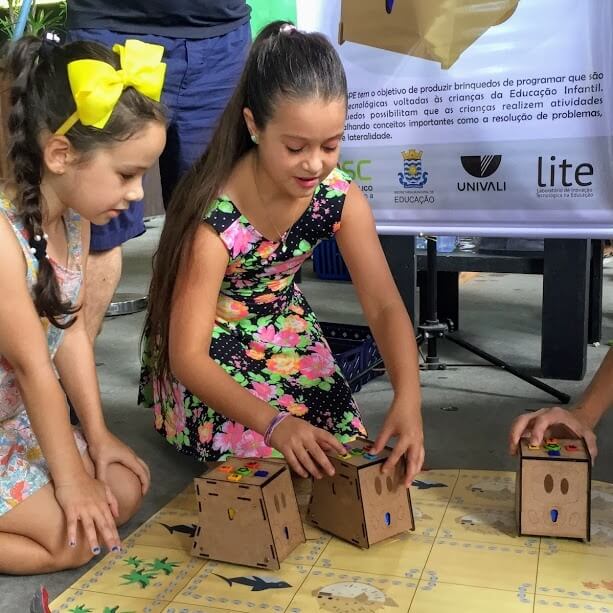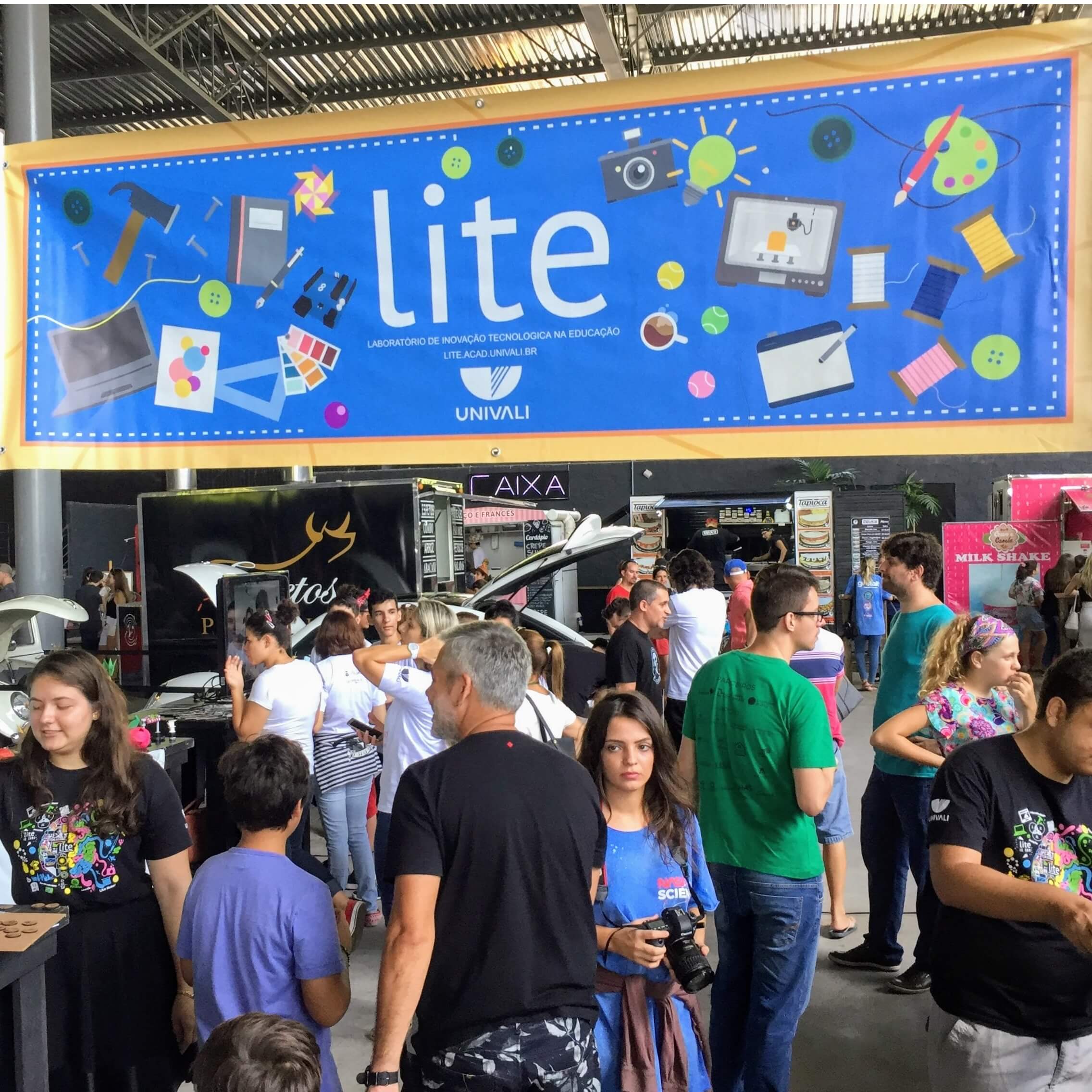 With our projects There's Idea in the Network, RoPE and Portugol, LITE was feature in education on NASA Science Days, that happened on march 3 and 4, in Balneário Camboriú, Brazil. Many children were delighted with LITE's booth attractions, as the maker culture attracted attention of adults. There's Idea in The Network was the main Read more about LITE provides new experiences on NASA Science Days[…]
Previous
Next
CONTACT
Dúvidas? Sugestões? Converse com a gente.